If you are interested in riding for Key School Equestrian Team,
​please email Holly to set up an evaluation lesson.

2017-2018 High School Team
Mikayla Cutler
Gaetsie Duffy
Molly Glasgow
Julia Leney
Maggie Nespole
Karen OBrien
Allison Sharkey

2017-2018 Middle School Team
Gabriella Cumming
Maya Glass
Abigail Koepp
Kayla Pak
Sophia Pow
​Lilian Rizek

Key School Equestrian Team rides out of Stellar Riding
and
participates in horse shows at local barns
located all over MD & VA through the school year.
In order to be considered for the show team, you must be comfortable
tacking up a horse by yourself and cantering in a group setting in an open ring.
The league that Key School competes in, called the IEA (Interscholastic Equestrian Association),
is based on the IHSA (Intercollegiate Horse Show Association) format
in which teams ride at various barns in the league and compete on the flat
as well as over fences on horses drawn at random.
The riders have just a few moments to warm up
before they are entered into a formal equitation class.
The goal, then, is to not only have correct equitation for show but also be able
to use it correctly to forge a very quick working relationship with any horse.
The riders are awarded for their efforts with points which count for individual totals but,
more importantly, for their team total.
Each team has riders from 6th-12th grades who can compete in the "flat only" division
all the way up to the Open division, which jumps 2'6".
For each division, you have a pointed rider whose ribbons go towards the team total.
Each rider gets individual points and, even if non-pointed,
helps the team by keeping the other team's point riders from placing high.
This type of competition is an excellent way to have a team bond
in what is usually a very individualized sport.
The riders all become close friends
and are wonderful about supporting their teammates.
Team is also a remarkable experience because, over the winter months,
you are exposed to so many horses
and get to travel (usually within just over an hour)
to several barns in the area.
Powered by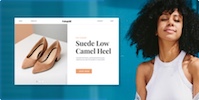 Create your own unique website with customizable templates.