2019:
Jan 3-6 World Equestrian Center
Jan 11-March 4 NO regular lessons. Holly and horses time off!
Jan 27 Willowbend IEA
Feb 10: Judging AT PAXRUN
March 2: IEA Regions
March 28-31 Spring Fest at PGEC
April 4-7 MD National at PGEC
April: Four Seasons Horse Show HPNJ
July 3-7 HITS Culpeper
July 18-21 East Coast Pony Festival at PGEC
August 22-25? Harrisburg Classic
Sept 11-15 Maryland Horse and Pony
October 18-20 WIHS Regional Weekend
November 14-17 MAEF
Powered by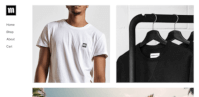 Create your own unique website with customizable templates.